The Hawkbill Basement Project by Dennis Crile ETCM (SS)
The Plan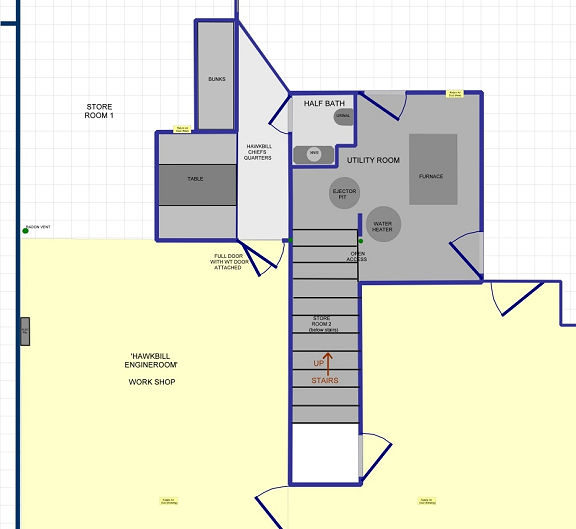 When starting to finish my basement, I wanted a half bath with a urinal behind my work shop.(Getting old) Later, I thought a 4-man table and benches would be cool too. Finally I added bunks and a 'passageway' to make a small Goat Locker. My dad then recommended the 'water tight door' between the shop and Goat Locker.
Constructing the space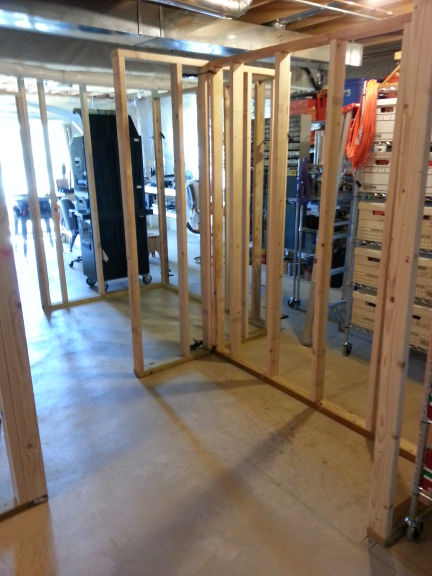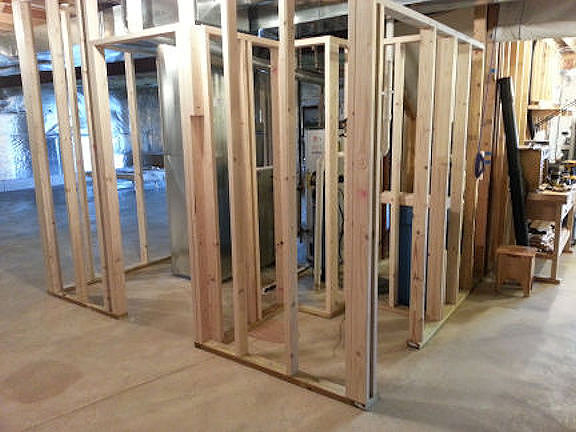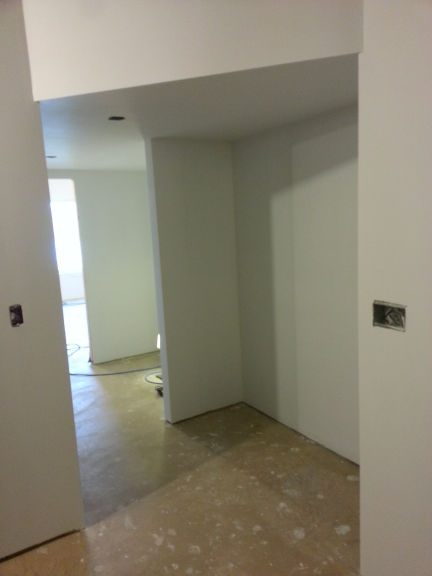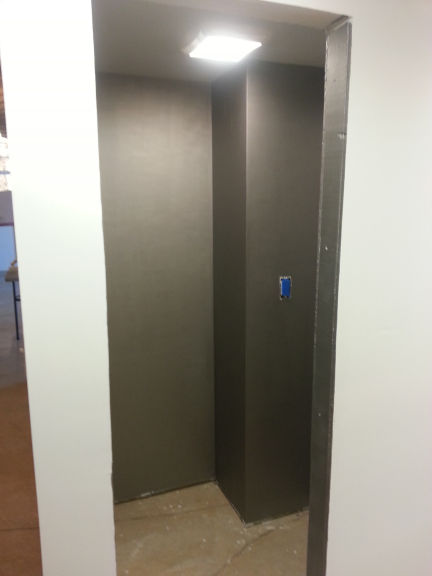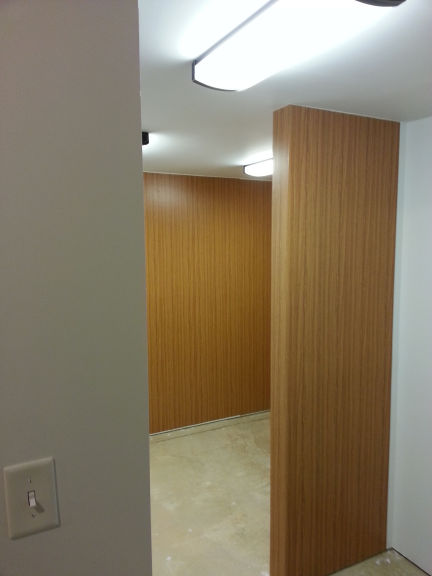 Framing goes up, drywall gets hung, and wall coverings go on. The overhead is 7 feet high and the passageway 3 feet wide. Roomy for a submarine, but I wanted a space visitors would not get claustrophobic in.
Bunks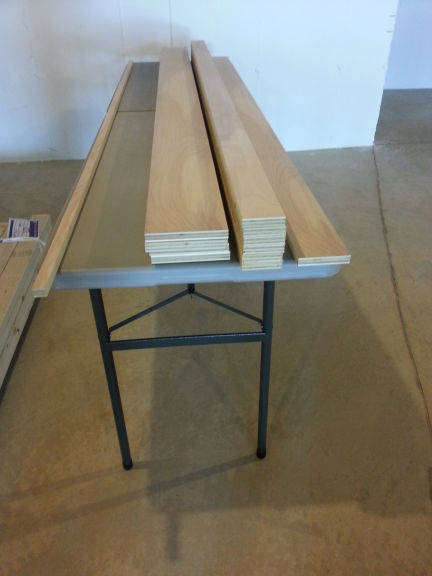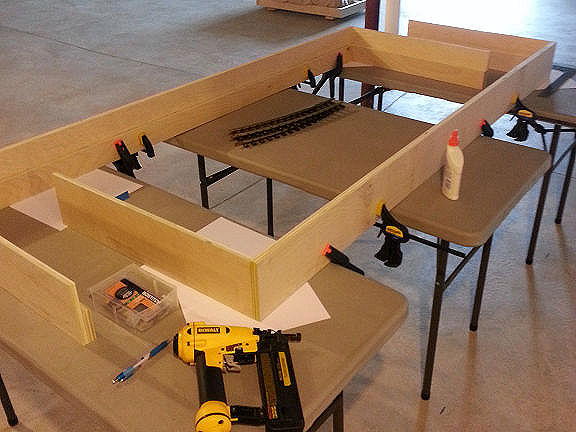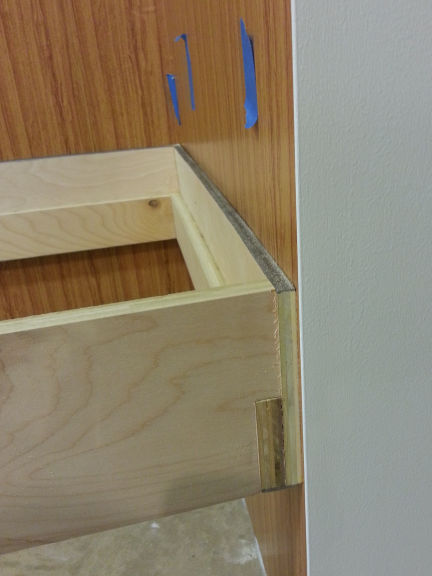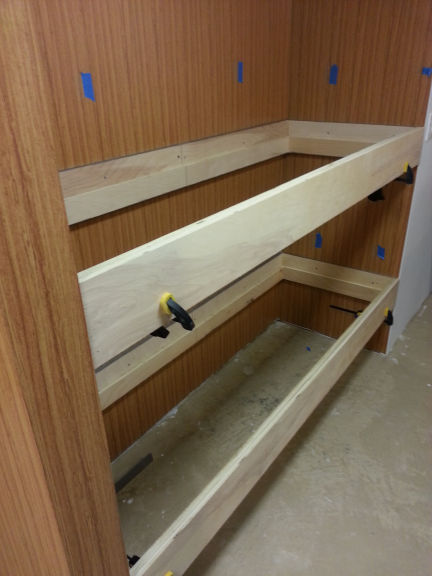 Bunks are constructed from 3/4" birch plywood and painted with stainless steel appliance paint. I chose to build two bunks for several reasons. I only had two sets of linen. I wanted them roomy enough that visitors could use them. And, I wanted them easy to get in and out of. Quite a few guests have made use of them.
Table and Benches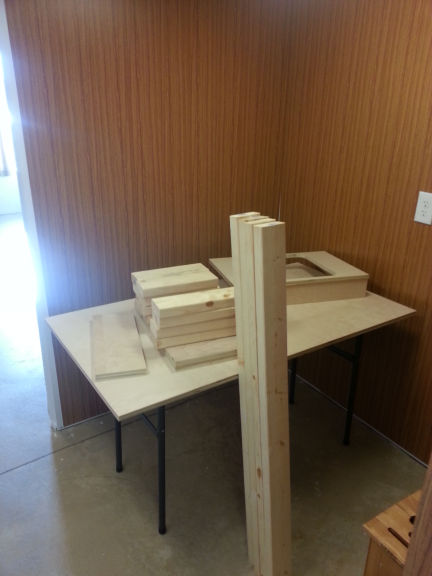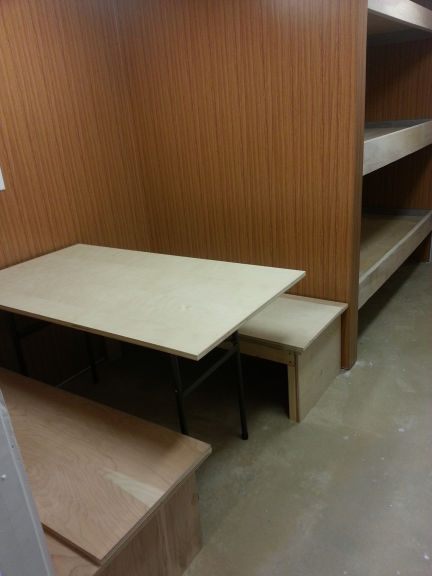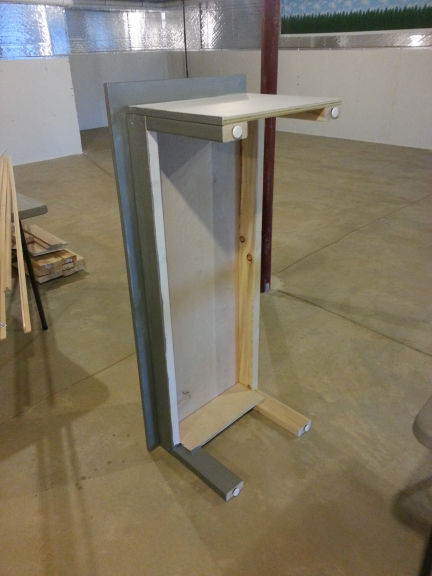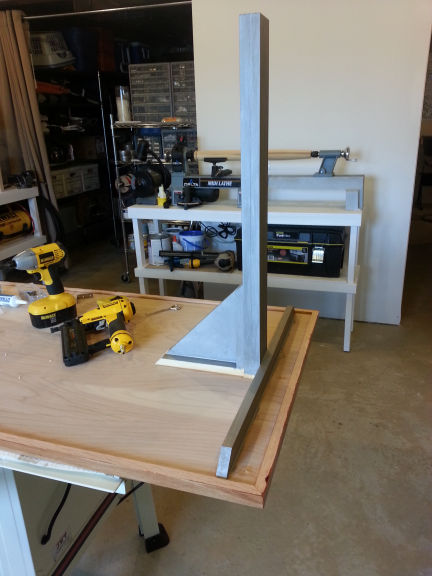 The table top is birch plywood with oak trim stained and sealed. Benches are constructed from 2x4 studs and birch plywood, painted with more stainless steel paint.
Parts Supply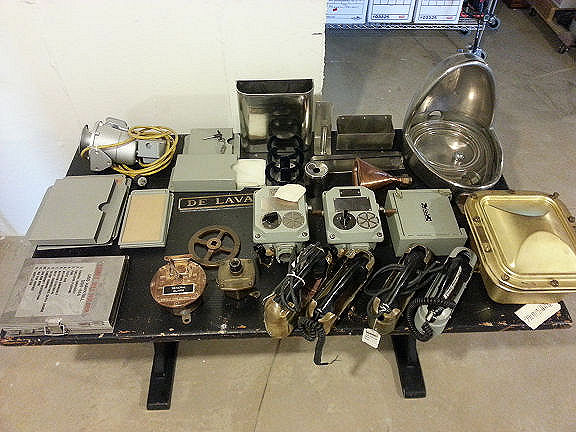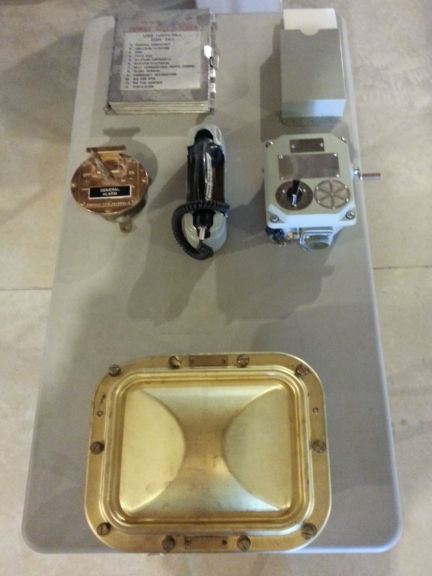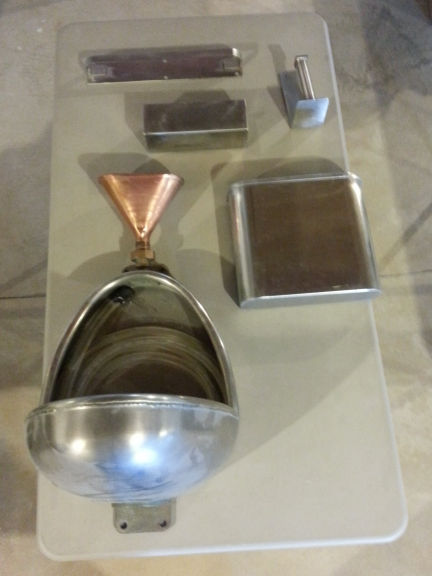 The urinal, bill holder, zarfs, trash can, towel rack, funnel, butt kit, POD holders and tab holder are from the Hawkbill. The growlers came from a surplus store in Washington. The Klaxon came from Federal Signal Company via an Electrical Supply store in South Carolina. Everything else I found on E-Bay. The General Alarm switch sounds the Klaxon. I downloaded the COMSACO alarm switch drawings and will convert it to a proper green Diving Alarm switch in the future.
Naugahyde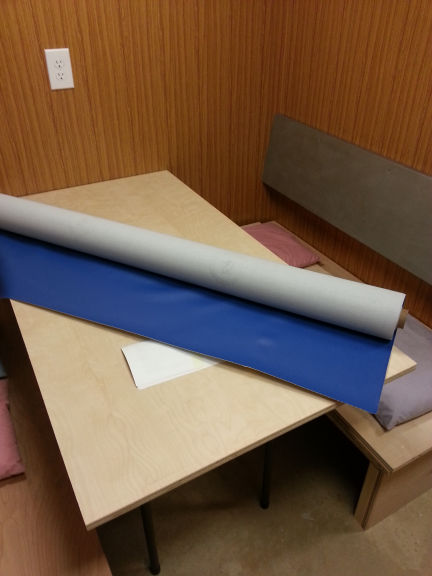 I found Naugahyde at decorativefabricsdirect.com. The cushions are home made. I'm still looking for someone, or a heavy duty sewing machine, to make a table cover and EAB bags.
EAB Manifold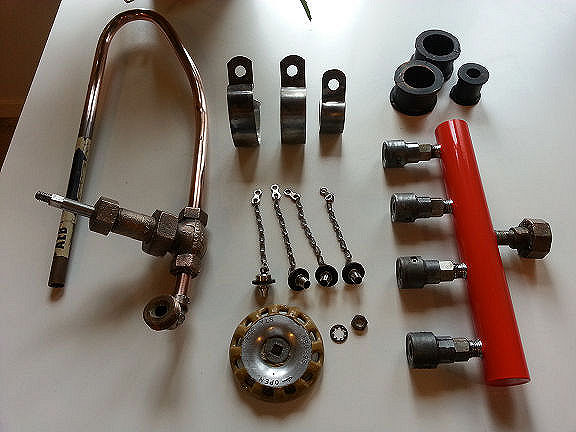 Paul Stearns texted me one day from two states away. Said look on my front porch. He was tracking a package he'd sent containing an EAB manifold. Wow! I dis-assembled; wire brushed, stripped and repainted it. Even cleaned the plastisol with waterless hand cleaner and shined it up with never dull. It's connected to my shop air compressor with 'Rapid Air' fittings from Amazon.
Bunk Curtains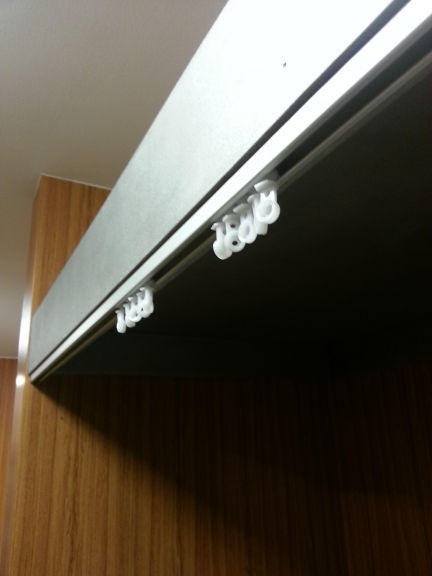 Where else would you find tracks for bunk curtains than at curtaintracks.com? They also sell the snap strips to hang the curtains.
Before Upholstery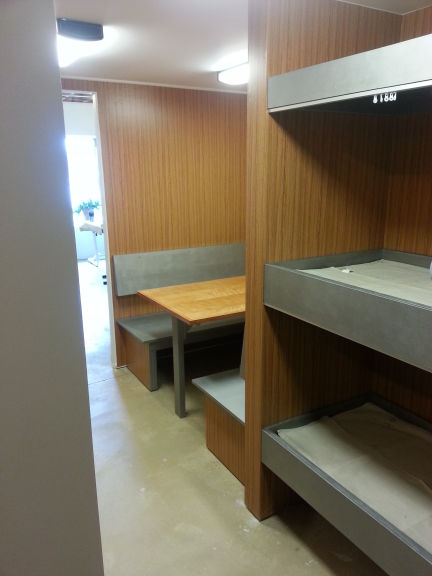 Here the bunks, table, and benches are assembled and waiting for the mattresses, upholstery, and curtains. Mattresses were ordered from Military Supply House, foam for the cushions from buyfoam.com, and fabric for the curtains from fabric.com. I found a local shop to sew the curtains to the size I needed with the snap strip on top.
Phone Install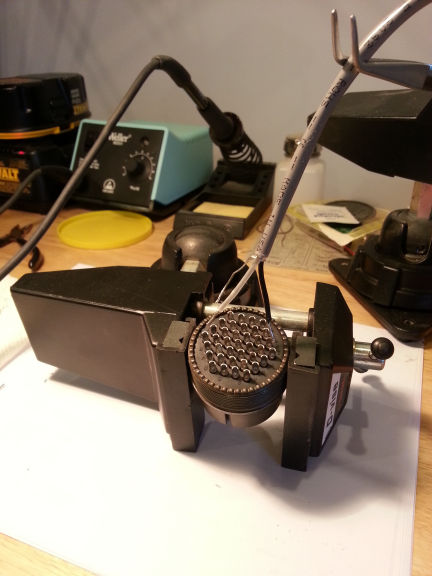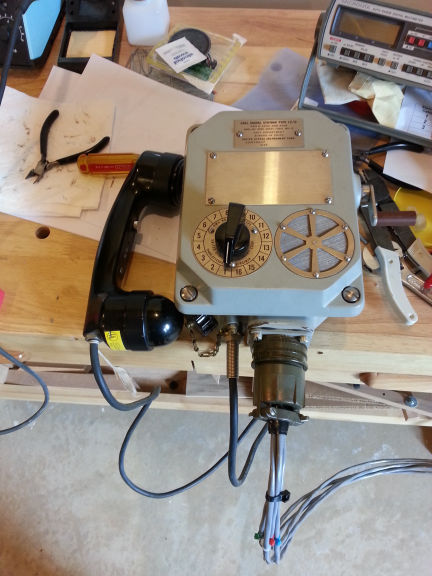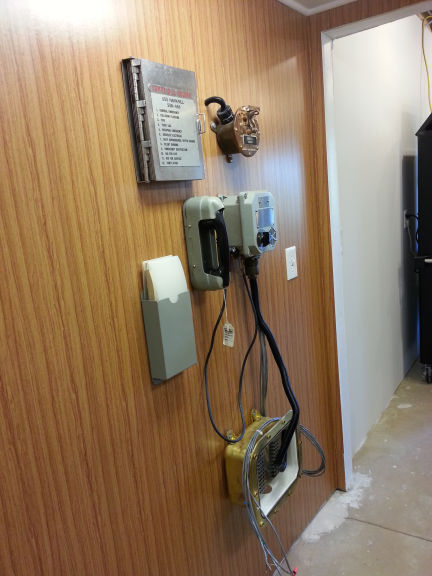 The 'new old stock' growlers came with 34 pin connectors on the bottom. It took quite some time to figure out what each pin was connected to, rewire the growler, find matching 34 pin plugs at DigiKey, make up and run cables for each station, and finally connect it all at the junction box. I cannot even imagine wiring up a whole submarine.
Head Hardware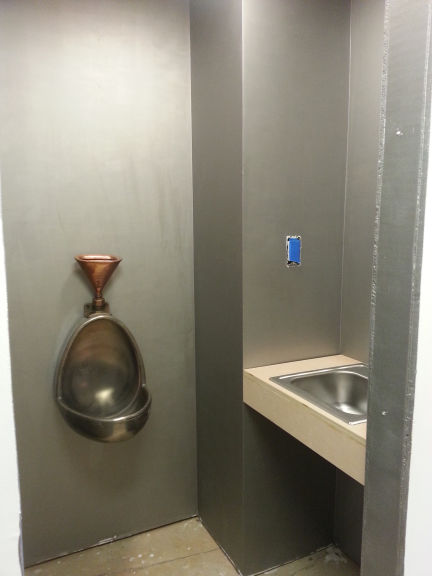 With the 'engine room urinal' and a bar sink from homedepot.com, it came out very much like the ER head on the boat. Here again slightly bigger.
Upholstery, curtains, and floor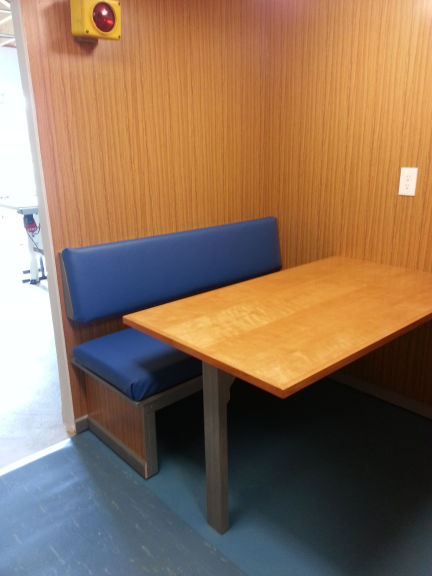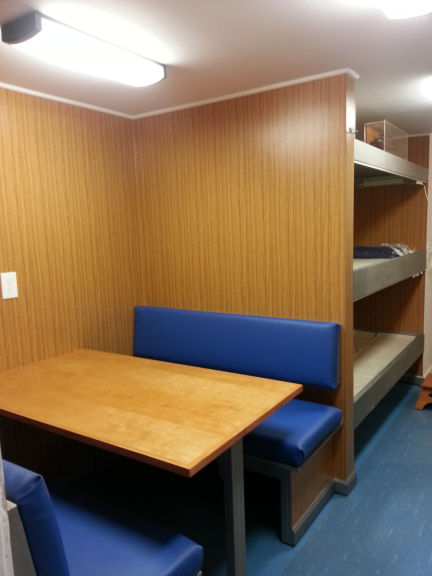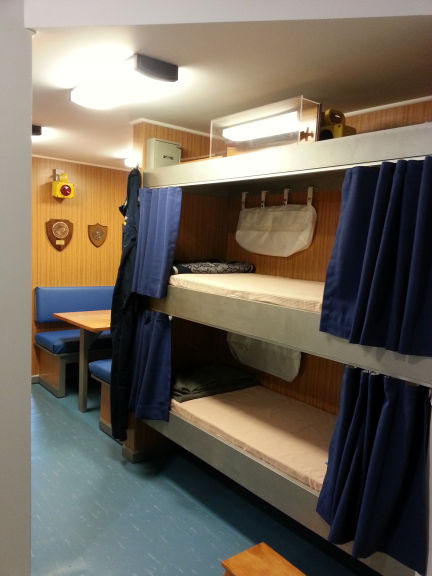 Doing the entire space in 'lawn matt' would have been too expensive. Luckily, humansolution.com sells 3 foot wide anti fatigue matts of the same material. I used that for the passageway and painted the floor under the table and bunks to match it.
CIC Phone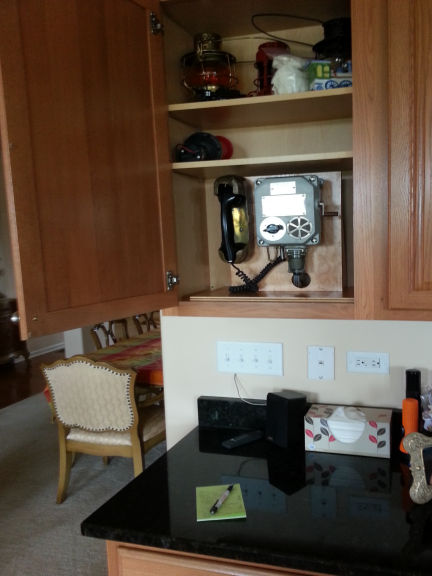 Derek Murray always referred to his wife (quite affectionately) as COMNAVKITCHEN. That inspired me to give the CIC in our house a phone with which to send orders down to the basement. After all that work, she says it's easier to just yell for me. Anyway, placing the growler inside a cabinet made it a little less obtrusive.
Water Tight Door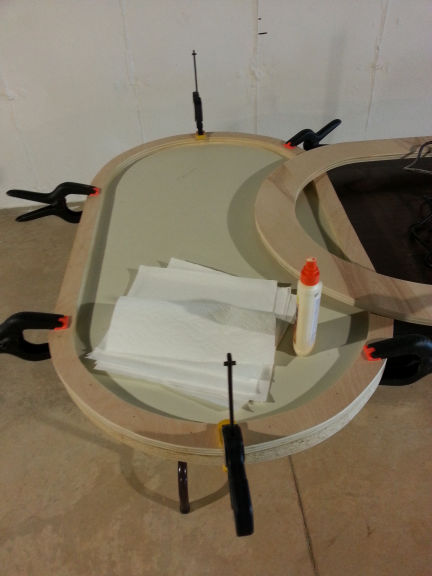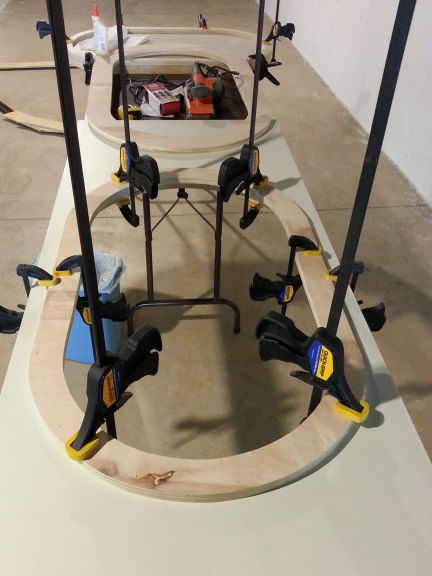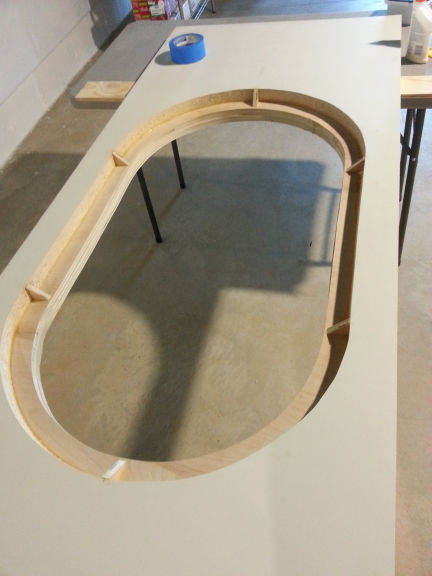 I cut a hole in a solid core door, added some rings cut from birch plywood, and ended up with a reasonable impression of a water tight door. I can still step through it without touching the sides. Of course the floor isn't rocking and I had to guess at the dimensions of the opening.
Bill Holder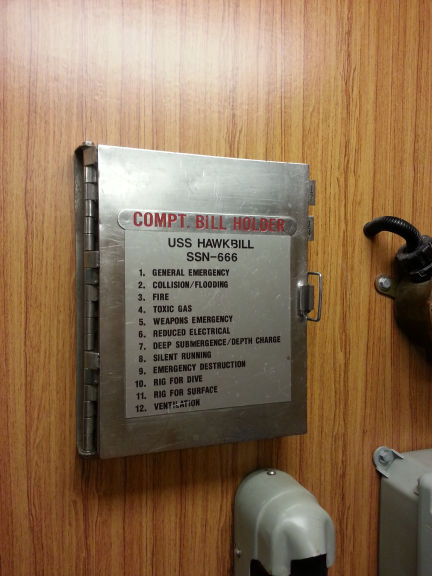 A Gang gave me a bill holder during Decom along with a MBT vent cover which hangs in my garage. I made up some Compartment Bills for the house with appropriate actions to take in each type of emergency.
Hawkbill Yard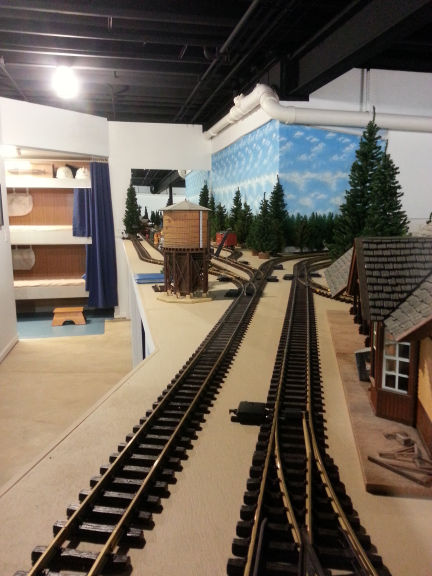 Originally, I started out to build a railroad in the basement. Before I could begin the railroad I needed to semi-finish the basement. As part of finishing the basement I needed a head. I kinda got side tracked for a year or two. But, now that the basement is pretty much done, I have begun construction of the railroad.