The following pictures came from a 16mm film taken during the Hawkbill's 5th war patrol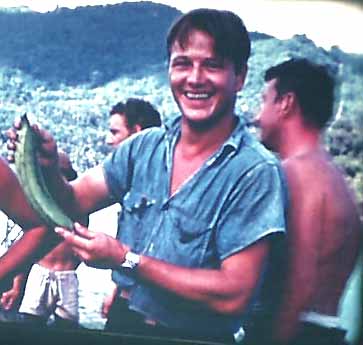 Dick Strong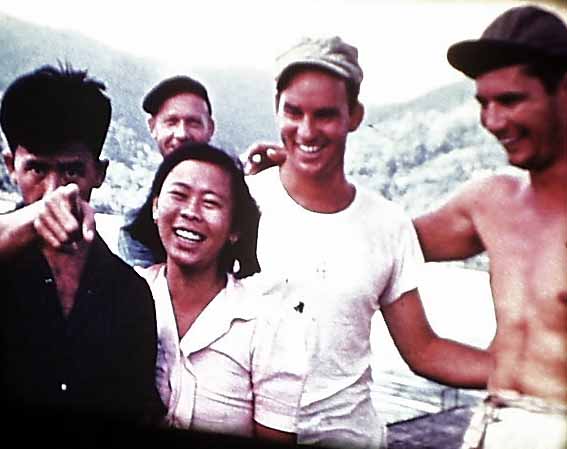 Allan Ferguson in back, Captain Scanland center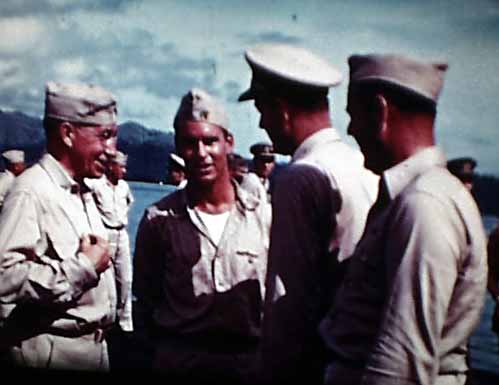 Admiral Fife and Captain Scanland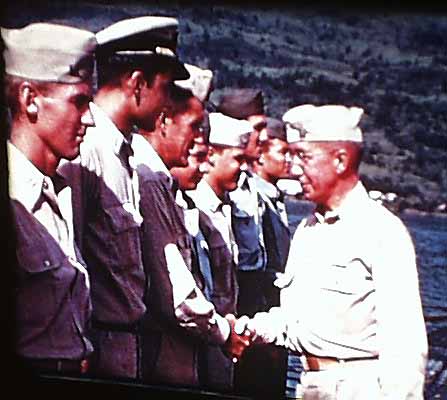 #2 Gale Christopher, #3 Rex Murphy, #4 Lou Fockele and Admiral Fife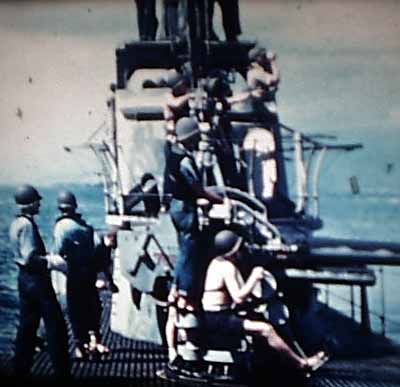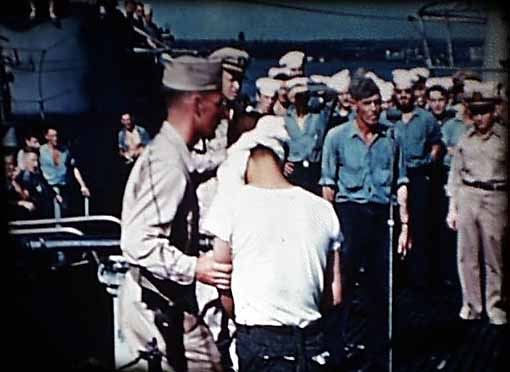 John Stull facing camera. POW being escorted from the boat.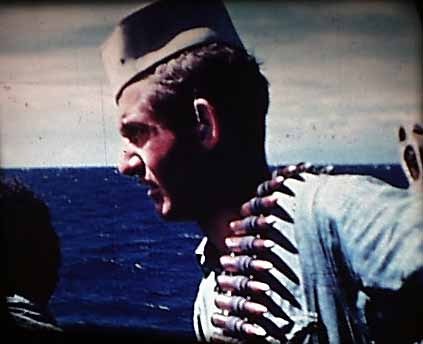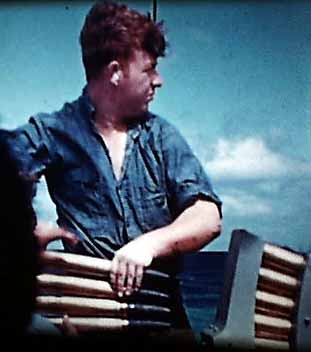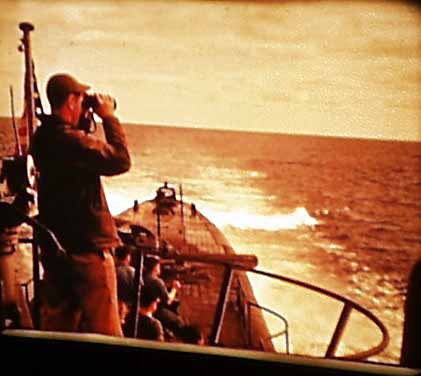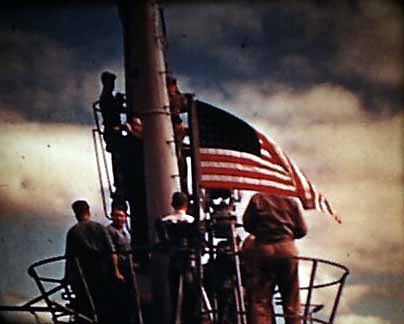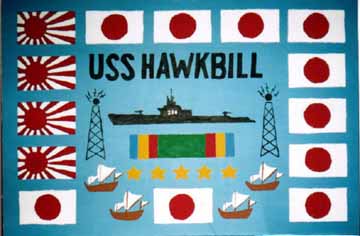 This painting, done by Gene Crisp Yoeman on the boat, shows the Hawkbill's battle record. The Japanese symbols with red bars were Men of War that we sank, and the symbols with white background were merchant ships that we sank. The battle ribbon is the Navy Unit Commendation that we received, the 5 gold stars are our successful patrol awards, one for each patrol. The radio towers are Japanese communication towers that we destroyed with deck guns, and the small sailing vessels are sampans destroyed with our deck guns. The sampans were hauling mainly rice to Singapore as I remember. Captain Scanland ordered the sampan sailors to get on one boat, unload the rice, and allowed them to go on their way. We sank the vacated sampans and their cargo with our deck guns.


The Following Submitted by Ellis Augsburger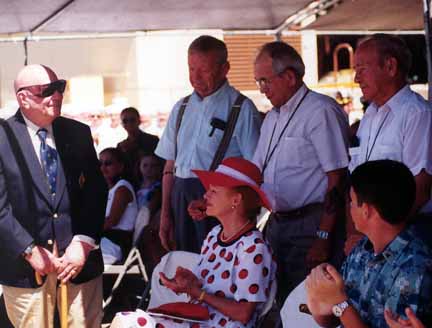 August 27, 1999 at the Inactivation Ceremony for USS Hawkbill SSN-666, Captain Scanland speaks with three of the 366 crewmen attending the Ceremony. Walt Rohde, Ellis Augsburger and Bennie Compton. Mrs. Dorothy Scanland is seated.