Captain's Memorial
Our Captain Scanland passed away August 12, 2002. I know Captain Perry's sentiments in the following email reflect the feelings of all of us who knew Captain Scanland.
"My wife, Judy, and I want to express our heartfelt condolences to Mrs. Dorothy Scanland and the entire Scanland family. CAPT Scanland was a true American hero - he was admired by the entire Submarine Force, especially the Sailors of USS HAWKBILL, both 366 and 666. I fondly remember his speech at the inactivation ceremony and how he captivated the entire audience at the reception. It was a highlight of my naval career and is something I will never forget."

Sincerely,
Robert H. Perry
Captain, US Navy
Former Commanding Officer,
USS HAWKBILL (SSN 666)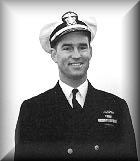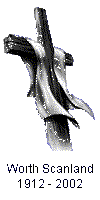 CAPTAIN FRANCIS W. SCANLAND, JR.
UNITED STATES NAVY
1912 - 2002
Francis Worth Scanland, Jr., was born in Baltimore, Maryland, on September 17, 1912, son of Commodore F. W. Scanland, USN, and Mrs. Mildred Florence (Boyd) Scanland. He attended Fishburne Military School, Waynesboro, Virginia, prior to his appointment to the U. S. Naval Academy, Annapolis, Maryland, from the State of Louisiana in 1930. Graduated and commissioned Ensign on May 31, 1934, he subsequently advanced in rank attaining that of Captain, to date from July 1, 1953.
Following graduation from the Naval Academy in 1934, he joined the USS IDAHO and in June 1935 transferred to the USS HOVEY. During May and June 1936 he served in the USS BROOKS, after which he had submarine training at the Submarine Base, New London, Connecticut. He reported in March 1937 aboard the USS S-39, operating with Submarine Squadron FIVE, Asiatic Fleet, and in July 1939 was assigned fitting out duty in the USS SEA DRAGON, at the Electric Boat Company, Groton, Connecticut.
He joined the SEA DRAGON upon her commissioning on October 23, 1939, and in August 1941 was detached for duty in the USS SWORDFISH. Two months later (October 1941) he transferred to the USS TUNA for brief service and between January and June 1942 had instruction at the Deep Sea Diving School, Navy Yard, Washington, D. C. In June 1942 he was assigned to the Manitowac (Wisconsin) Shipbuilding Company, to assist in the fitting out of the USS PETO. He reported aboard that submarine as Executive Officer upon her commissioning, November 21, 1942.
Detached from the PETO in August 1943, he had duty on the staff of Commander Submarines, Southwest Pacific and instruction at the Prospective Commanding Officers School, Submarine Base, New London, Connecticut, prior to reporting in January 1944 for fitting out duty in the USS HAWKBILL at the Manitowac Shipbuilding Company. He assumed command of that submarine upon her commissioning on May 17, 1944. For outstanding services while in command of that undersea craft he was awarded the Silver Star Medal, the Navy Cross, a Gold Star in lieu of the Second Silver Star Medal, the Legion of Merit with Combat "V", and a Gold Star in lieu of the Third Silver Star Medal. The citations follow in part:
Silver Star Medal: "For conspicuous gallantry and intrepidity ...during (the HAWKBILL's) First War Patrol in enemy Japanese controlled waters in the South China Sea and the Philippine Islands Area from September 9 to October 10, 1944. Skillfully maneuvering his submarine into attack position on two heavily escorted hostile convoys, (he) directed the action which resulted in the sinking of two enemy cargo ships and the damaging of two other vessels despite strong enemy antiaircraft activity guarding the convoys..."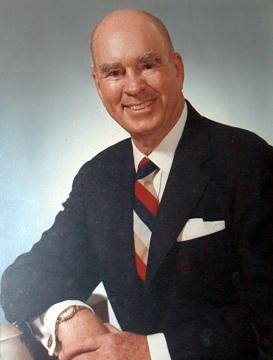 Navy Cross: "For extraordinary heroism as Commanding Officer of the USS HAWKBILL during the Second War Patrol of that vessel in enemy Japanese controlled waters from November 15, 1944, to January 5, 1945. Pursuing highly aggressive and tenacious tactics, Commander Scanland launched a series of brilliant torpedo attacks against enemy shipping to sink a Japanese destroyer, a high speed transport and a sea truck totaling 2300 tons. Despite enemy countermeasures, he coolly and skillfully directed his ship and brought it safe to port..."
Gold Star in lieu of a Second Silver Star Medal: "For conspicuous gallantry and intrepidity... in action during (the)...Third War Patrol in enemy controlled waters of the Southwest Pacific Area from February 4, to April 6, 1945. After making an attack on an enemy convoy on the night of February 20-21, Commander Scanland carried out skillful evasive maneuvers and escaped damage following detection by an escort vessel which closed to 1,300 yards and rained a hail of gunfire on his ship. Then, undaunted, he attacked again and sank one large and one medium cargo ship, scoring six hits with six torpedoes. In a third attack, he struck at the convoy in very shallow water, but the phosphorescent torpedo wake was detected and evaded by the energy. Carrying out a hazardous special mission in the restricted waters of Lombok Strait on another occasion, Commander Scanland aggressively directed his gun and torpedo crews in sinking two small cargo ships, one PC, and ten landing craft, thereby effectively clearing the important passage..."
Legion of Merit: "For exceptionally meritorious conduct... as Commanding Officer of the USS HAWKBILL during that vessel's Fourth War Patrol in enemy Japanese controlled waters of the Southwest Pacific from May 5 to June 18, 1945. Fearlessly executing a surface attack on an enemy minelayer which was close to an Allied minefield and in seventeen fathoms of water, (he) launched two torpedoes which damaged the target. After repeated attempts to renew his attack in the face of heavy enemy fire, he finally launched another torpedo to sink the hostile vessel..."
Gold Star in lieu of a Third Silver Star Medal: "For conspicuous gallantry and intrepidity as Commanding Officer of the USS HAWKBILL during the Fifth War Patrol of that vessel in enemy Japanese-controlled waters of the Southwest Pacific War Area, from July 12 to August 19, 1945, Commander Scanland sought out and destroyed the enemy at every opportunity despite the most intense hostile countermeasures. On July 18, he launched a daring attack on a formidable enemy destroyer and, although severely depth-charged during the course of the attack, succeeded in saving his ship from complete destruction. Upon completion of emergency repairs at an advanced base, he resumed his patrol and conducted further attacks to sink five enemy vessels, totaling seven hundred tons. On August 11, he directed a landing at Terampah Town, Siantan Island, where a Japanese garrison and gasoline storage were destroyed..."
He also received the Ribbon for and a facsimile of the Navy Unit Commendation awarded the USS HAWKBILL for outstanding heroism during her first four war patrols.
Detached from command of the HAWKBILL in March 1946 he had duty at the Submarine Base, Key West, Florida. During his stay at Key West, he was Naval Attache to President Harry Truman. He accompanied the President on many walks and got to know Harry Truman quite well. Scanland remained there until August 1947, after which he attended a course at the Antiaircraft and Guided Missile School, Fort Bliss, Texas. Between July and October 1948 he was assigned to the Naval Air Missile Test Center, Point Mugu, California. In October 1948 he joined the staff of Commander Submarine Squadron SEVEN and in November 1949 transferred to the staff of Commander Submarine Squadron FIVE. In January 1950 he became Commander Submarine Division FIFTY-ONE, and from April 1951 until May 1953 served as Executive Officer, later Commanding Officer, of the Naval Powder Factory, Indian Head, Maryland.
In May 1953 he reported as Chief Staff Officer to Commander Submarine Flotilla ONE and in July 1954 became Commander Submarine Squadron FIVE. He commanded the oiler TOLOVANA from September 1955 until February 1956, after which he served as Head of the Ballistic Missiles Branch, Office of the Chief of Naval Operations, Navy Department. In April 1957 he joined the staff of Commander Carrier Division TWENTY as Chief of Staff and Aide. The next year he was ordered as Commander Destroyer Squadron NINETEEN, and on March 3, 1959, was transferred to command of the Naval Ammunition Depot, Charleston, South Carolina, In the summer of 1961 he became Director, Undersea Warfare Programs, Bureau of Naval Weapons, Navy Department, and a year later was ordered to command, Naval Weapons Station, Yorktown, Virginia.
In addition to the Navy Cross, the Silver Star Medal with two Gold Stars, the Legion of Merit with Combat "V", and the Navy Unit Commendation Ribbon, Captain Scanland has the China Service Medal; the American Defense Service Medal; Fleet Clasp; the Asiatic-Pacific Campaign Medal; the World War II Victory Medal; the National Defense Service Medal; and the Philippine Liberation Ribbon with one star.